Nishikawa Global Promotion with Naymar Jr.
Nishikawa [AiR] mattress x Neymar Jr. contract
Bedding / Wellness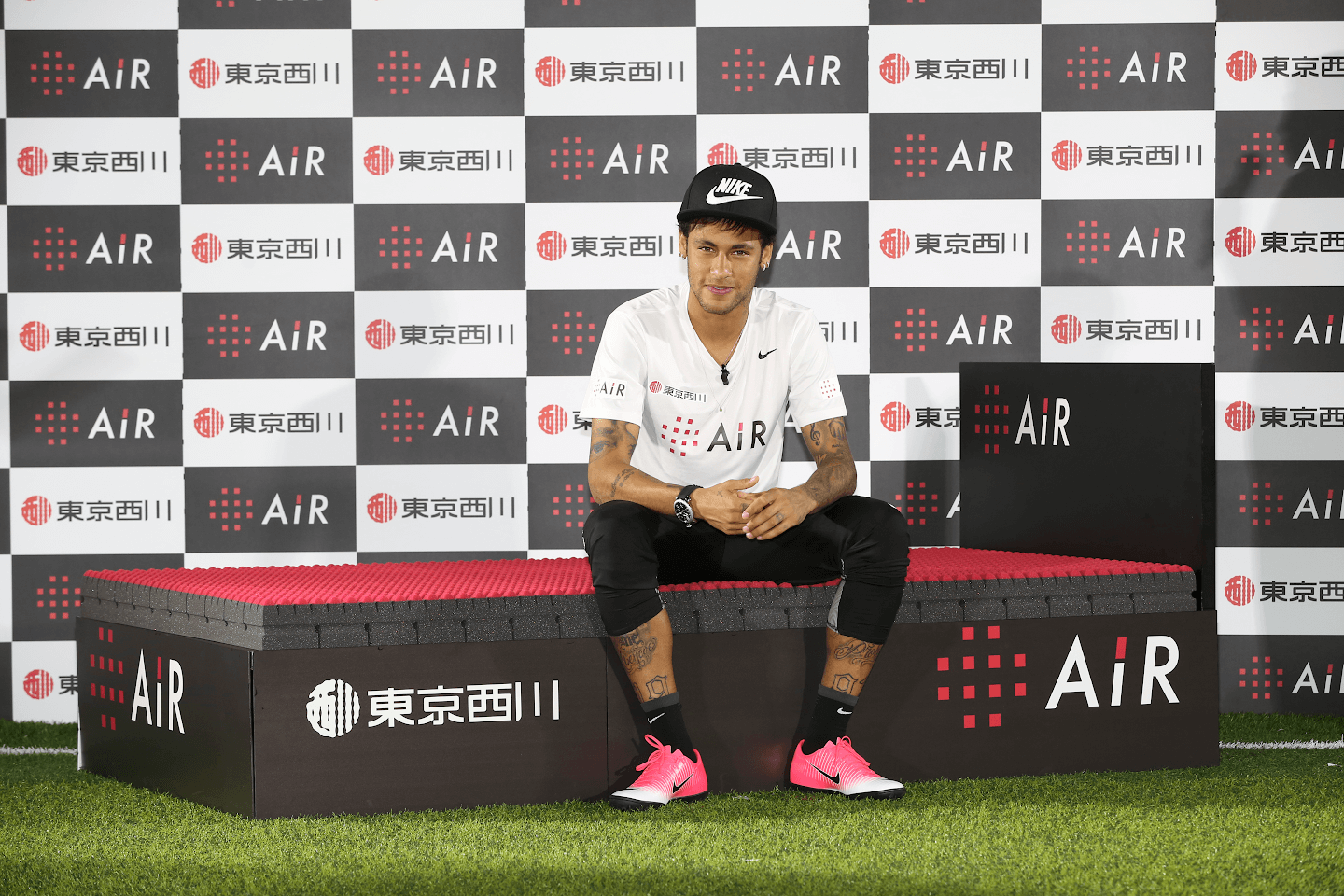 Client
NISHIKAWA Co., Ltd.
Term
July 2014 - June 2019
Global promotion of [AiR] with Brazilian star Neymar Jr.
Neymar Jr., a player who repeatedly has fans from around the world fascinated by his play, became the brand ambassador of Nishikawa [AiR] by the long-established bed and mattress company, Nishikawa Sangyo Co., Ltd. (now Nishikawa Corporation) to support his physical condition from his sleep.
2017
Heading to the third year of his contract with Nishikawa Sangyo Co., Neymar Jr. visited Japan for the third time. Nishikawa Sangyo Co., did a social media campaign "A campaign to meet Neymar Jr." as it had been two years since his last visit to Japan, which created excitement and lead to a successful online promotion.
2015
In 2014, Nishikawa Sangyo started to develop PR promotion for Neymar Jr.'s second visit to Japan.
In 2015, the second year of his contract, Neymar Jr. was continuing to chase his dreams after becoming one of the top players in the World Cup. We took this opportunity and his love for children to hold an event that communicates the importance of sleep for your physical condition while interacting with the children through football.
2014
Promotion campaign working with Neymar Jr.'s great success at the 2014 FIFA World Cup Brazil. At the press conference in Japan, we promoted the story of Neymar Jr. becoming the brand ambassador for Nishikawa Sangyo and the appeal of using AiR mattress. On top of this, we had a surprise guest attend the press conference, a Japanese legendary footballer, Kazuyoshi Miura. Both of them have played for Santos FC and by bringing the dream duo, Neymar Jr who is a young star and Japan's King Kaz together contributed greatly to the promotion of Nishikawa's AiR.